Aleigha Eubanks showcases her cow at Dixie Nationals Rodeo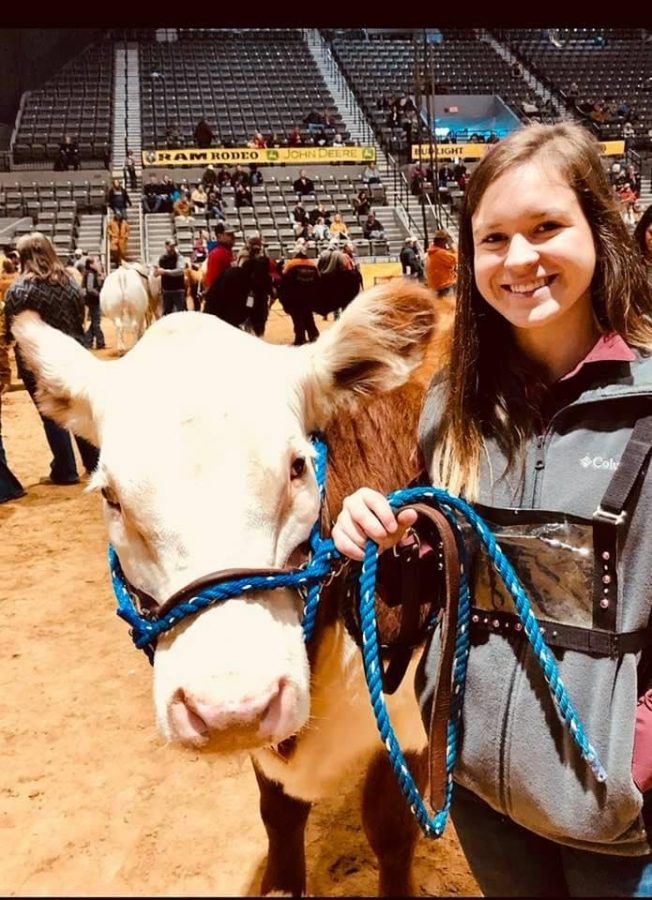 Junior Aleigha Eubanks recently traveled to Jackson to showcase her Hereford cow at Dixie Nationals Rodeo.
   At the competition, Eubanks placed third in beef breeding and seventh in showmanship. In the beef breeding portion of the competition, judges scored Eubanks's Hereford named Ellie based on its appearance. In the showmanship portion, Eubanks was judged on execution of Ellie's performance. 
   Eubanks has spent time around cows her entire life and started showing them at the young age of eight.
   "I grew up on a farm, and we've always had cows and horses, so it's just been something that I've always been around," Eubanks said.
  Showing cows entails raising a calf and ensuring that it is fed well, washed, and maintained before traveling to shows. 
   Eubanks loves showing cows because it allows her to nurture her love of animals.
   "I love the camaraderie and getting to spend time with the animals. I'm not a good people person, but I'm really able to connect with animals," Eubanks said. 
   Eubanks recently had a new calf born and is already gearing up for her last competition season before she ages out. Although she only has one year left to compete, Eubanks plans to show cows as long as she can. 
   Congratulations, Aleigha.