Vanvleck brings passion for reading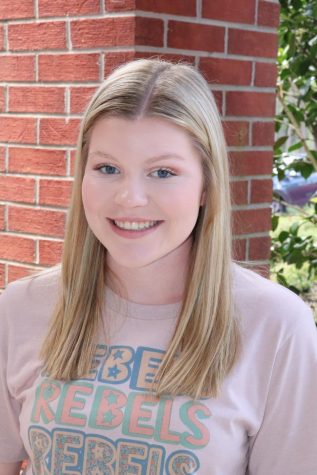 More stories from Jaida Strahan
   With the passion for reading and teaching the different concepts of literature, English II teacher Theresa Vanvleck starts out the school year at the high school.
   "What interests me most about my subject area is the ideas or concepts that each person brings to the discussion of literature," Vancleck said.
   Before coming to the high school, Vanvleck taught at George County Middle School for 12 years. At the middle school, she taught reading and language arts. For her first year at the high school she is teaching regular and honors English II.   
   This year Vanvleck's classroom is 97 percent paperless. She keeps her class as paperless as possible by having her students complete their work and test through Google Classroom. With all the new situations that Covid-19 brings, Vanvleck has learned to embrace online and digital learning as a teacher. 
   "I strive to be as organized as possible when presenting information and lessons, so I knew for me to have meaningful and impactful connections with my students, digital learning would be my future," Vanvleck said.
   All teachers have their own mottos they choose to use in their classrooms. Vanvleck's classroom motto is "If you're on time, then you're late!" Her motto comes from her biggest pet peeve of tardiness. 
   At the high school everyone sets goals for themselves, teachers and students. Vanvleck did not just set goals for herself as a teacher but she also set some goals for her life personally as well.
   "As a teacher, I strive to be the best I can be and set expectations high for my students. I strive to personally exceed the expectations that students may have for me and instill a sense of respect for one another and for the learning process," Vanvleck said. 
   Vanvleck is not just an English teacher at the school, she is also a previous graduate with the Class of 1996.
   "Once a Rebel, always a Rebel!" Vanvleck said.
   After graduating from the high school, she attended several different colleges including Jones, MGCCC, University of South Alabama, but earned an undergrad degree from University of Southern Mississippi with a minor in studio art and a Bachelor's of Art in English. Vanvleck then finished her teaching degree at William Carey University.
   When not teaching, Vanvleck loves crafting, painting, reading and attending freezing cold soccer games. Most of her time she is with her husband and three kids, Molly, Mahlon, and Matthew. Her favorite pasttime is hanging out at the house with all the random kids her boys invite over. 
   "I often tell my students that I did not go to college to be a teacher… I went to college to read books. Because of my love of reading, I think I was called to be in the classroom to share that love with young folks and hopefully inspire that same admiration in students," Vanvleck said.
Leave a Comment
About the Contributor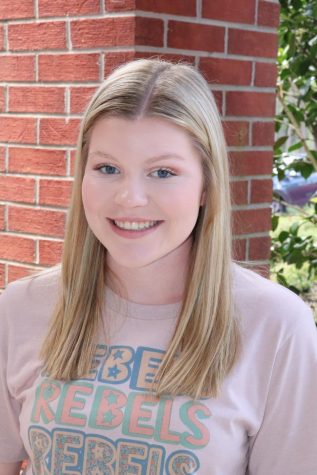 Jaida Strahan, Staff Reporter
Senior, Jaida Strahan takes on her fourth year of Journalism working on GCTV and her third year on the GCHS Color Guard team. During her free time she...