Erkhart takes on business world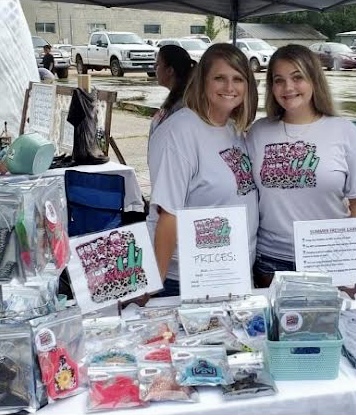 Starting her own business in early February of this year, sophomore Kaylee Erkhart has continued her small business throughout the summer and this school year. 
   "I wanted to make my own money to spend and something to do during the summer," Erkhart said.
   The name of Erkhart's business is KK's Freshies. She sells scented car freshies that she personally hand makes and designs. Prices typically range from $8 to $12 but vary depending on the design and scent. 
   The freshies have a multi-step process when being made. First she bakes them, then she may  paint it depending on the design. If no painting is needed, she will drill the holes for the string to hang the freshie in a car. According to Erkhart, her mom still helps her with various things.
   "I like being my own boss. I can be creative and do my own designs," Erkhart said. 
   Since starting her business, she definitely has seen it growing in different ways. On average there are about two to three freshies to an order. For delivering her products she offers pick up and can meet customers.