CTE department ranks top in state
   George County High School's Career and Technical Department has received top honors in the state of Mississippi. 
   Awarded by Associated Builders and Contractors of Mississippi, and Mississippi Construction Education Foundation, the CTE Department along with the rest of the school has high expectations for the students attending. 
   "Experienced instructors and dedicated students set us apart from other schools and are the reason we received the award," CTE Director Morgan Dean said.
   The decision of which school is awarded is based on program quality, how well students do on their end of the year tests and the amount of certifications that are issued. 
   GCHS was one of the first schools to offer a dual credit welding program. This year, there was a 100 percent passing rate on the welding certification test. 
   Different programs have been recognized for a variety of things throughout the years. Last year, Construction instructor Jason Holland was announced as Instructor of the Year. The automotive program qualified for Tomorrow's Technicians Classroom and were national finalists. Culinary has been number one in the state and had several students bring back a win from Skills USA.
   At GCHS there is a high percentage of students who plan to enter the workforce straight out of high school, so this explains the great turnout each year for all of the CTE programs. 
   "The kids like doing it because it's something they enjoy and they feel like it will benefit them in the future," Dean said. 
   With 42 percent of the students at GCHS being enrolled in a CTE class, administration has set a goal to have at least 50 percent of the students involved. 
   As of now, there are 10 two-year programs offered, but there are plans to expand the department. The health program is planning to add a sports medicine health class to their program in the near future. 
   Culinary Instructor Peggy Frey feels as if GCHS should be No. 1 in the whole state and she is making it one of her goals for the year. An additional goal of hers is to have a 100 percent passing rate for the end of the year test, and for all of her year two students to pass their CPASS and Service A exams. If the students pass their Service A test, this will give them a foot in the door for when they try to find a job. 
   Six of the programs are setting up their students to earn money right out of high school as well as giving them skills to use in a small town. These programs intend to find a way to bring in profits by making and selling products or offering services to make money. 
Leave a Comment
About the Contributor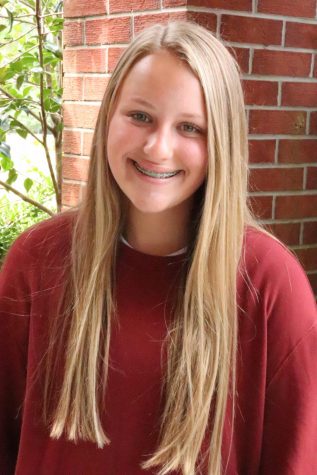 Reece Cooley, Staff Reporter
Freshman Reece Cooley is on GCHS color guard and is a freshman class representative. She is very involved in Journey church youth group and helps lead...