Matthew K. Smith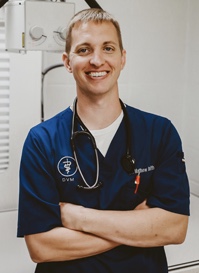 What are your goals for the position?
One of my main goals is to bring accountability back to the office. I will put the children first and
put the focus back on them, as well as our teachers. I want the needs of our teachers from ALL
schools heard and those needs met. I would like to look into bringing back LEAD Academy, I
believe it was a valuable asset for our younger children.
How will you bring about change and improvement to the school district?
   I will bring more transparency and accountability to this board. I plan on keeping the taxpayers of our community informed and involved on what is going on within the board.
What are your qualifications to run for this position?
I am a concerned, involved father of three children. I am a small business owner here in George
County. I am not afraid to stand up for what is right or my beliefs. I have no prior experience
with education, but I am an educated business owner, that is concerned with the direction of
our current board.
What personal information do you want voters to know about you? (family, education, etc.)
My wife, Lacy, and I have 3 children, Dani Lynne (9), Karlee Grace (3), and Aubrie Claire (1). I was
born and raised in George County, and graduated in 2003 from GCHS. I graduated from Ross
University School of Veterinary Medicine in 2010 and have been practicing Veterinary Medicine
for 12 years here in George County.