Hispanic students share Christmas traditions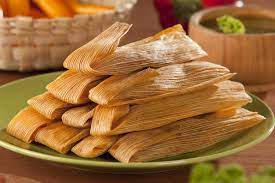 Christmas is a holiday that is celebrated all over the world and  is celebrated in many different ways.
   Christmas for our Hispanics community may look different than the traditional American holiday.
For senior Victor Reyes, Christmas is all about family and food.
"We have a huge celebration that lasts for about three days,"Reyes said.
   On Christmas Eve they have their family from all over come to the party and have a huge meal. The food everyone shares at Christmas time is soups, tamales, tacos, fajitas and many grilled meats. They also have more than traditional foods.
"An old family tradition we do is light a lighter and whichever way the wind blows the lighter out good luck will come that way," Reyes said. 
   The lighter tradition is also done at New Years. Another thing the Reyes family does is little games for each age group of the family.
"We make sure no one is left out," Reyes said.
   Sophomore Andrea Morales' family travels back to Mexico to celebrate Christmas.
 "We stay up very late and light fireworks," Morales said.
    Family and food is also very important to the Morales's family. Her family celebrates the Epiphany which is celebrated on January 6, this is a Christian holiday primarily commemorating the Magi's visit to the baby Jesus and the baptism of Jesus by John the Baptist.
  On the other hand sophomore  Hector Galeon' s family does not do much for Christmas. 
"We celebrate only on the 24th, and the 25th is just a normal day," Galeono said.
   On the 24th they do have family over and have a nice family meal.
   Galeano's family is not so traditional in this sense,They do not have any presents or Santa. "We decorate every once in a while,"Galeano said.
   Everyone around the world celebrates the holidays in unique ways.