Cross Country Prepares for State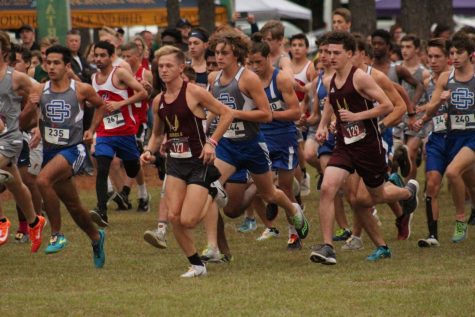 With the State Championship around the corner, Stephen Pater, coach of the Cross Country Team, has his team running every week for preparation.
   "We're doing really well. We've had some fast times and personal best," Pater acknowledged.  
   Lexi Green has beat her personal best with a time of 21:32, which she ran at the Watson Ford Course in Jackson. With that same time she has broken the school's record.
   Green favors the George County trail more than any of the others she has ran, because she's more familiar with it.
   Kevin Cooley, who also attended the Watson Ford Course, ran a time of 16:28.
   Looking forward to the State Championship, Cooley will be going up against, not only other schools, but his training buddy. He says it's kind of like a rivalry between the two of them.
   "We'll see how it goes," Cooley smiled.