Assistant band director helps students reach full music potential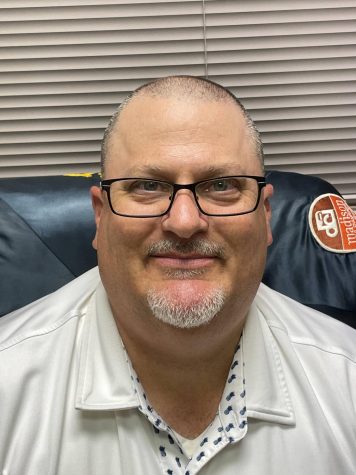 The new assistant band director Albert Gunsch began his love of music at a very young age, and it changed his outlook on life. 
   Gunsch was inspired by his old high school band director and decided he wanted to give kids the same experience he had to discover their love for music. One of his favorite things about teaching is watching students accomplish things they did not know they could.
   At the high school Gunsch teaches introduction to music and is the assistant band director. As the challenges with school continue, Gunsch has set some goals for himself and his students.
   "To do a good job, keep kids safe and healthy, and just to teach them the subject matter they need to know," Gunsch said. 
   Prior to teaching at the high school, Gunsch already has 24 years of teaching experience. This includes teaching in places such as Houston,Texas, Bay St. Louis, Vancleave and now George County.
   " We've been through a lot of band directors in the last several years, and I'm here to get things stable and help the program grow and improve," Gunsch said.
   Gunsch is originally from Montana and graduated from Billings Senior High. Then he continued his education at the University of North Texas where he got his Bachelor's degree and later got his Master's degree at William Carey University. 
   Outside of school, Gunsch has been married for 28 years and has two children, a son and a daughter, who are both in college. He enjoys spending time with his family and vacationing in Orlando to go to Disney World.