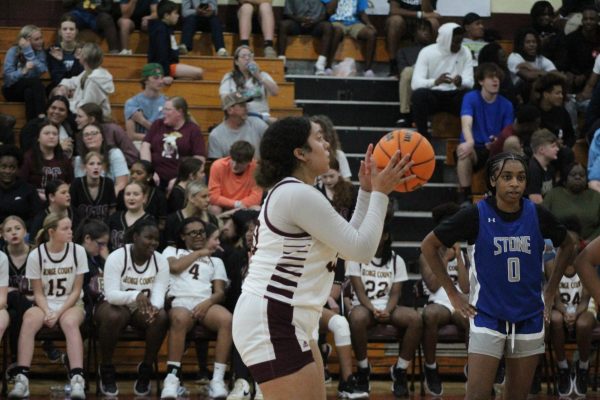 Basketball
   The GCHS basketball team is hosting a tournament on Monday and Tuesday of Thanksgiving break. The boys and girls next game is Dec.1  at home against East Central. 
Soccer
   The boys and girls soccer team has started this season with a bad patch, but they believe that they will have a big comeback. It has been three weeks so far, they have had six games and they will have a home game the Tuesday after Thanksgiving. The boys soccer head coach Tyler Willams plans this season for them to have a harder preseason. Girls soccer team head coach Brittain Dean says that their plans for the season is to just have a successful season. The teams are prepared for their next upcoming games. Their next game will be Thursday the 28th against St. Martin.
Cheer
   The GCHS cheer team has been preparing for competitions since March. They have been laying down their foundation with their stunts, and basic skills. Most of the team are freshmans and they did not compete last year at the middle school, so because of that they had to do a lot of early learning for the girls. They have been practicing every day. Coach Holly Hulbert thinks that the only difficult thing about learning the routines is learning the choreography, but they have had to change their routines sometimes to make it work out better in the long run for competitions. Coach Hulbert feels really good about the routines. The team has been working really hard on their routines. 
   "This has been the hardest routine that we have done," Coach Holly said. 
At the Pearl River Community College the team won 1st in traditional cheer. Freshman Mizain Jackson placed first for high jumps in the competition so far. They will be competing for state championships on Dec.9. 
Dance
    The GCHS dance team has been working hard for their competition which is Dec.8. They have been practicing everyday but also they practice one sunday a month in the gym so that they can have more room for their dances. Also have been going to a studio once a week so that they can practice in front of mirrors. This helps them with practice so that they can work better as a team with seeing their own moves. They have been learning new routines but she says that it is not hard for the girls, the girls have been learning and picking up moves fast. Their only issue is scheduling because of one of their choreographers. They are confident in their routines. They have performed one of them which was "Industry Baby" which is for camp and their other one is pom band dance for their performance piece.
Cross Country
This year the cross country for girls placed sixth in the south state and the boys placed 13th in the state. Both the girls and boys qualified for the state meet in Jackson Mississippi. The top runner for the boys was Gabe Ferguson, he placed 13th. The girls runner was Kayla Lofton. She placed 14th. The girls over all placed 6th in the state.The biggest accomplishment for the whole team was having everyone placed in a high ranking.