School board elections to be held Nov. 8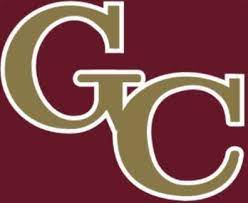 School board elections are just around the corner on Tuesday, Nov. 8. There are five candidates total running for a district board position. Running for the District 1 school board position are incumbent Jessie D. Ludgood and Matthew K. Smith. A new board member will be selected for the District 2 school board position. The current District 2 school board member, Jake Green, will not be running for re-election. The spot will be filled with one of the following: Maria Clanton, David Pritchett or Margaret Tyrone. GCHS Journalism asked all of the candidates the same set of questions about their candidacy.
Please click on the links below to learn more about each candidate.
District 1 Candidates 
https://gchsstudentpress.org/2014/news/jessie-ludgood/
https://gchsstudentpress.org/1998/news/matthew-k-smith/
District 2 Candidates
https://gchsstudentpress.org/2023/news/maria-clanton/
https://gchsstudentpress.org/2027/news/david-pritchett/
https://gchsstudentpress.org/2032/news/margaret-tyrone/